(Please note: More details about events will be established as the year progresses)
Saturday, February 9, 4:00 pm Onwards
Happy Hour & Bowling

National Bar
341 10th Ave SW
---
Saturday March 9, 2019
Red Crown Pub
523 Woodpark Blvd SW
Host: Vida
There will be drink and food specials.
PADS - Pacific Assistance Dogs, will be bringing some puppies in training, and they will be our charity for this Happy Hour.

Come on out and visit with your fellow Parrotheads.
---
Saturday April 13, 2019: 3 PM - 6 PM
Atlantic Trap & Gill Pub
510 Heritage Drive SW
Really close to the Heritage LRT Station.
Featuring Chuck Rose playing live!
There will be $5 beer, wine and highballs, and a $6 Cheeseburger special. Also, a 50/50 Draw.
Thanks to Bev & Derek for hosting this Happy Hour
Come on out and support the charity for this event; the Distress Centre.
---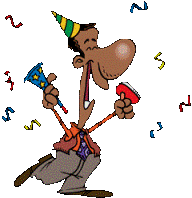 Saturday
May 11:
7 PM Onwards

23rd Annual
SPRING
PHLING

Original Joes -Avenida
12100 Macleod Tr SE
Featuring the Silent Auction
Plus the
50/50 Draw

Not to mention
Door Prizes!!
All proceeds go to
STARS Air Ambulance
Live music by the
pH Unbalanced Band:
Western Canada's Jimmy Buffett Tribute Band.
Tickets are going fast!
Members: $10
Non-Members:$15
Tickets in Advance: Please Email:
Have them waiting for you and pay at the door!!
Tickets will also be sold at the door.
---
Sunday May 26 (Formerly the 5th):
11:00 AM - 3:00 PM
New exciting location!! South shore of Glenmore Reservoir: Bayview section (Between the Glenmore Sailing School and Glenmore Landing).
Meet at The Point-and-Feather* Pub (Oak Bay Plaza: 2515 90 Ave SW) between 10:30 AM and 11:00 AM on that Sunday for coffee and doughnuts, safety briefing, and gathering equipment & supplies.
After cleaning our assigned shore of the Glenmore, we'll gather back at the The Point-and-Feather* circa 1:30 PM for some post-cleanup food & drinks.
The event will likely go ahead unless the weather is extremely bad again (like it was on May 5). The City's master coordinator will again inform us of any cancellation.
Please wear/bring the following:
Long pants (for if we need to go thru the bushes)
Sturdy shoes or boots (not flip-flops!)
Work gloves
Sun screen
Cell phone (if you have one)
Suggested (but not mandatory) extra items: Bottled water, bug spray, snacks, a hat, and camera.
More guidelines are available by clicking here.
Please Email Mark Piché ( ) or call (403) 999-7574 if you're interested: We need to plan according to the number of volunteers, so please sign up. PS: It's our 22nd Year of this annual event.
*Now known as "The Point Public House"
---
Saturday June 15, 2019
Brewery Happy Hour

Host(s): Allen, Wendy, & Mo
Location (TBC)
---
July (Exact Date TBA)

Stampede Party/Happy Hour
---
Saturday August 17, 2019

Carifest Parade

Host: Colleen
Location: To be determined
---
Saturday September 7, 2019

Golf Tournament

Host(s): Steve, Dustan
Location (TBC)
---
Saturday September 21, 2019
---
Saturday October 19, 2019

Happy Hour
---
Saturday November 30, 2019
Club Christmas Party With a Purpose

Kilkenny's Irish Pub
---