Events shown starting with most recent; and in reverse chronological order (for current year only).
More events will be added to this page as the year progresses!...
---
Saturday November 25, 2023: 6 PM Onward
Kilkenny's Irish Pub
500, 3630 Brentwood Road N.W.

Music by the pH Unbalanced Band
Silent Auction!
Raffle!
Dancing!
50/50!

All Proceeds go to Wellspring Cancer Support
Tickets: $10 for members, $15 for non-members
Tickets available at the door, though E-transfer is available to reserve in advance. Email:

When E-transferring, please include a message of how many tickets you'll need, for members & non-members.

Theme: "Bubbles Up"

Let's Keep the Party Going!
---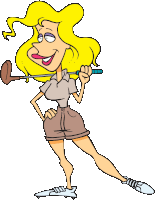 2023 Annual Golf Tournament

September 16, 2023
Crystal Ridge Golf Club

9 Crystal Green Lane, Okotoks – See map below

First Tee Time: 2 pm

CPHC Members: $80
Non-Members $90

Includes: 9 Hole Best Ball Tournament, power cart, welcome gift, dinner, and competitions

All proceeds go to Brown Bagging for Calgary Kids.
(providing over 6,000 lunches a day for school kids that don't have one)

50/50 Draw and $5 Mulligans sold at the course, so be sure to bring some cash.

Registration closes: September 1.
Please register early as it helps us plan the tournament.

To register yourself or a team, please e-mail Steve: include names of players, e-mail address, phone numbers & e-transfer payment.

---
Sunday, September 10: 1 PM thru 4 PM

Tops Pizza South
9919 Fairmount Dr SE

---
Saturday May 27: 6 PM Onwards
Pub:

#3133, 380 Canyon Meadows Dr SE

Doors open at 6:00pm

Music by the pH Unbalanced Band.
Silent auction
50/50 Tickets
Door prizes
Food and drink specials
And More!
All proceeds will be donated to the Calgary Centre for Suicide Prevention.
Tickets are $10 for members, $20 for non-members.
To purchase please E-transfer funds to
In the message, please include the total number of tickets required, and how many are member vs non-member tickets.
Tickets will also be available for purchase at the door.
---
Sunday May 7, 2023: 11 AM: Meet at Hose & Hound Pub

Calling all potential volunteers: Come on out to help clean up our pathways in springtime's fresh air!
This year's plan is almost the same as last year's: Meet at Hose and Hound Pub for morning coffee, updated instructions, and safety briefing.
Our zone is similar to last year: Elbow River Pathway, across the Elbow River from the Stampede Grounds on the east side.
After our cleanup, we'll meet back at the Hose and Hound at 1 PM for lunch 'n' libations. If you can't volunteer for the cleanup, please join us for the post-cleanup get-together.
Wanna volunteer? please contact Mark Piché:
Please do drop him a line if you want to volunteer, as it's important to give the pub a head-count.
---
Saturday April 15th: 3 PM thru 6 PM

Toad & Turtle Pubhouse & Grill
5155 130 Ave SE -- See map below
50/50 Draw: Charity is The Alex Community Health Center
Also: Food & Drink specials for the club
Time to come out of hibernation and Party with a Purpose with Phriends!
---
Saturday February 18 – 3 PM
Pub: 403 Local
#3133, 380 Canyon Meadows Dr SE – See map below.
Designated Charity: Calgary Centre for Suicide Prevention
---
Centennial Legion: 9202 Horton Rd SW; see map below
Sat. Jan 28, 2023: 2 PM thru 5 PM.
Located in Dining Room: Walk to the back, past the bar and on the left. Food and drinks available for purchase.
CPHC swag will be on sale.
Come out and catch up with friends!
Memberships will be sold, so if you haven't rejoined for 2023, come on out and have a pint, and sign up again.
For the AGM only, bring a friend to the event. If they join as a new member (i.e. they were not a member last year), your membership will be free.