(Please note: More details about events will be established as the year progresses)
Saturday, February 9, 4:00 pm Onwards
Happy Hour & Bowling

National Bar
341 10th Ave SW
---
Saturday March 9, 2019
Red Crown Pub
523 Woodpark Blvd SW
Host: Vida
There will be drink and food specials.
PADS - Pacific Assistance Dogs, will be bringing some puppies in training, and they will be our charity for this Happy Hour.

Come on out and visit with your fellow Parrotheads.
---
Saturday April 13, 2019: 3 PM - 6 PM
Atlantic Trap & Gill Pub
510 Heritage Drive SW
Really close to the Heritage LRT Station.
Featuring Chuck Rose playing live!
There will be $5 beer, wine and highballs, and a $6 Cheeseburger special. Also, a 50/50 Draw.
Thanks to Bev & Derek for hosting this Happy Hour
Come on out and support the charity for this event; the Distress Centre.
---
Sunday May 5: 11 AM - 3 PM
New exciting location!! South shore of Glenmore Reservoir: Bayview section (Between the Glenmore Sailing School and Glenmore Landing).
Meet at The Point-and-Feather* Pub (Oak Bay Plaza: 2515 90 Ave SW) at 11 AM on that Sunday for coffee, safety briefing, and gathering equipment & supplies.
After cleaning our assigned shore of the Glenmore, we'll gather back at the The Point-and-Feather* circa 1:30 PM for some post-cleanup food & drinks.
Please Email Mark Piché ( ) or call (403) 999-7574 if you're interested: We need to plan according to the number of volunteers, so please sign up. PS: It's our 22nd Year of this annual event.
---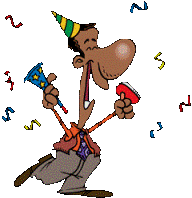 Saturday May 11:
7 PM Onwards

23rd Annual
SPRING
PHLING

Original Joes -Avenida
12100 Macleod Tr SE
Featuring the Silent Auction

Plus the 50/50 Draw

Not to mention
Door Prizes!!
All proceeds go to
STARS Air Ambulance
Live music by the pH Unbalanced Band:Western Canada's Jimmy Buffett Tribute Band.
Tickets:
Members: $10
Non-Members:$15
Tickets in Advance: Please Email:
or at the Door.
---
Saturday June 15, 2019
Brewery Happy Hour

Host(s): Allen, Wendy, & Mo
Location (TBC)
---
July (Exact Date TBA)

Stampede Party/Happy Hour
---
Saturday August 17, 2019

Carifest Parade

Host: Colleen
Location: To be determined
---
Saturday September 7, 2019

Golf Tournament

Host(s): Steve, Dustan
Location (TBC)
---
Saturday September 21, 2019
---
Saturday October 19, 2019

Happy Hour
---
Saturday November 30, 2019
Club Christmas Party With a Purpose

Kilkenny's Irish Pub
---