Note: More events to be added as the year progresses
---
When: Sat. Jan 23, 2021
Where: Your house
Price: FREE!! (Except for the 50/50 Tickets You Want). All proceeds go to the Alex Community Health Centre .
Time: 3 PM until COVID is over
Live Music by our own InPhamous Chuck Rose
There will be a short AGM meeting at 3 PM.
50/50 tickets will be available until 9 PM from Dustan:
1 for $5,
3 for $10
10 for $20
Complimentary drinks and snacks!! ;-)
Members: Please watch for the Zoom invitation in your Emails.
---
Game Show Event!
(A Zoom Meeting)
Date: Saturday March 20
3:00-5:00 pm (or later)

For members only: A Virtual Event to test your Jimmy knowledge and quick fingers (Yes, speed counts!).

Zoom invitation & technical details will be sent to members via Email.


Note! You will need a second device (PC, laptop, Ipad, smart phone) to answer the questions. In the Email to come, we will provide detailed instructions on how to connect.
---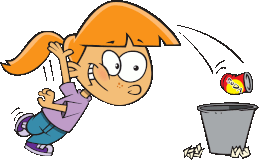 "I live on a big round ball.
I never do dream. I may fall!"
- Jesse Winchester
Sometime between April 22 and 26, we are asking each of you to get some freah air, a little exercise, and show off (with your most Jimmy Buffett concert-going shirts on) what our club is about by helping out our little piece of earth!
If you have driven anywhere in Calgary, you will have seen parks, along boulevards, up against fences, reallly everywhere, littered with garbage. We can help!
We hope that you can participate (and bank up some vounteer hours for our club) by going out into your community with gloves, garbage bags, and thick soled shoes to pick up what all this wind we've been having has blown into your neighborhood! Please, be safe!
We ask that you take note of how long you spend on this adventure and send that information back to our club's Email by Tuesday, Aprill 27th.
This is a Win/Win situation in so many aspects!
We will get together a soon as we can, safely! In the meantime, we can help out with activities like this and feel good about taking care of this Big Round Ball that we live on!
---
"Calgary Parrot Heads Attend Domino College" Cookbook

It's a different kind of Domino theory they teach you down in Butler town.
If you lose, you buy the booze and then the student body all falls down!
-- Jimmy Buffett


Greetings students of Domino College!

For a unique and phun reference to those great libations we all call "Boat Drinks", the club would like to collect recipes from our members, for any of those drinks you just can't go without. You know, the ones that you make for those special occasions, made with your favourite liquor.
How about some appetizer recipes too? Hopefully, the ones that go so well with your special libations!

Of course for part of our 25th Anniversary Celebration, they will be shared, but whoever uses your recipe wants to use it because it sounds, looks, and will taste awesome! Sharing is a good thing and Parrot Heads love to share!!!

Once they are all collected and organized for easy access (put into an order; similar to the order of the Sleepless Knights), they will be shared in a digital Book form. We do ask that you send in measurements, either imperial or metric. That's up to you! Please send your recipe(s) to . Thank you!!

Can't wait to see what recipes we can collect!

Please send us your recipes on or before June 30!
---
The Tiki Torch at the end of the tunnel is getting brighter!
We're now planning the following events; subject to change and based on plans and changes in conditions:
Sat July 24 -12pm-3pm: "Pirates in the Park" Get-together in Fish Creek Park (Members: Check Emails for location and other details).
August - Possible Pedal Pub
Sun. Sept 19 - Pathway and River Cleanup: Bowness Park. Plus lunch and brews afterwards
Late September - Golf Tournament
October- Bowling and Happy Hour
Late November (27th ?): CPHC 25th Anniversary Party and Christmas Party (2 for 1)
---
Coming Later this Year:

Sunday, September 19, 2021

The Parrot Head Club's 24th Year of this event!

Additional details will be provided closer to the summertime.