Saturday, January 13, 2018: 3 PM
January Happy Hour
Donegal's Irish Pub
1637 37 St SW
50/50 Draw
Buffett Music
Drink Discount
Food Special
Welcome to our new members... Please come and meet the gang!
---
Saturday, February 24, 2018: 2-5 PM
Saturday, Feb 24, 2018; 2-5pm
Atlantic Trap and Gill
510 Heritage Dr SW
The pub has a separate room for us upstairs that seats about 50.
Designated charity: Pediatric Vision Clinic.
---
Saturday, March 24, 2018: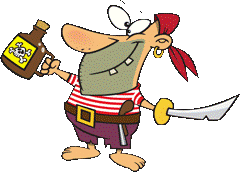 March Happy Hour
Saturday, March 24, 2018:
3 thru 6 PM
Location: Chestermere: Corner of Chestermere Blvd and East Chestermere Drive (i.e. East shore of lake).
See This Map.
Hosted by Mark 'n' Maria.
50/50 tickets to benefit Potential Place: To help those coping with chronic mental illness to lead productive lives.
---
Sunday, May 6, 2018
---
More Events TBA... Please be patient as we're planning for the upcoming year.