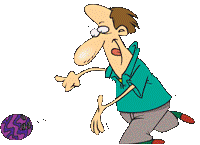 Happy Hour & Bowling

Saturday, February 9th, 4:00 pm Onwards
National Bar
341 10th Ave SW
Parakeets (youngsters) are welcome until 7:00 pm
Please RSVP by January 31st if you would like to bowl:
Email: (subject line "BOWLING")
as lanes will need to be reserved.
If you are planning to attend but not bowl, no need to RSVP.
Bowling details:
10 pin bowling. 6 bowlers per alley - $60 per hour/per lane, $5 shoe rentals.
We can determine who is bowling with who, once we receive the RSVP's
50/50 draw for STARS Air Ambulance .
Happy Hour pricing on food and drinks.
Parking:
- Lotsa street parking available along 10th Ave SW
- City Centre Parkade across the street for $2 per hour