It's
Getting
Closer...


Sunday May 5:
11:00 AM - 3:00 PM
New exciting location!! South shore of Glenmore Reservoir: Bayview section (Between the Glenmore Sailing School and Glenmore Landing).
Meet at The Point-and-Feather* Pub (Oak Bay Plaza: 2515 90 Ave SW) between 10:30 AM and 11:00 AM on that Sunday for coffee and doughnuts, safety briefing, and gathering equipment & supplies.
After cleaning our assigned shore of the Glenmore, we'll gather back at the The Point-and-Feather* circa 1:30 PM for some post-cleanup food & drinks.
The event will very likely go ahead unless the weather is extremely bad. The City's master coordinator will inform us of any postponement.
Please wear/bring the following:
More guidelines are available by clicking here.
Please Email Mark Piché ( ) or call (403) 999-7574 if you're interested: We need to plan according to the number of volunteers, so please sign up. PS: It's our 22nd Year of this annual event.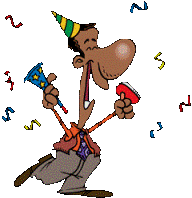 Saturday
May 11:
7 PM Onwards

23rd Annual
SPRING
PHLING

Original Joes -Avenida
12100 Macleod Tr SE
Featuring the Silent Auction

Plus the
50/50 Draw

Not to mention
Door Prizes!!
All proceeds go to
STARS Air Ambulance
Live music by the
pH Unbalanced Band:
Western Canada's Jimmy Buffett Tribute Band.
Tickets are going fast!
Members: $10
Non-Members:$15
Tickets in Advance: Please Email:
Have them waiting for you and pay at the door!!
Tickets will also be sold at the door.
---
Saturday Sept. 7, 2019:
Annual
Golf Tournament
More details TBA... In the meantime, please mark your calenders.
---


Lots more good stuff happening in 2019. Check out the Events page.