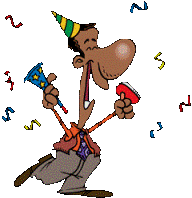 Saturday
May 11:
7 PM Onwards

23rd Annual
SPRING
PHLING

Original Joes -Avenida
12100 Macleod Tr SE
Featuring the Silent Auction

Plus the
50/50 Draw

Also a
Balloon Draw
Not to mention
Door Prizes!!

All proceeds go to
STARS Air Ambulance
Live music by the
pH Unbalanced Band:
Western Canada's Jimmy Buffett Tribute Band.
Tickets are going fast!
Members: $10
Non-Members:$15
Tickets in Advance: Please Email:
Have them waiting for you and pay at the door!!
Tickets will also be sold at the door.
---
Saturday June 15, 2019:
Brewery Happy Hour

Host(s): Allen, Wendy, & Mo
Location TBA
---
Saturday Sept. 7, 2019:
Annual
Golf Tournament
More details TBA... In the meantime, please mark your calenders.
---


Lots more good stuff happening in 2019. Check out the Events page.
IMPORTANT UPDATE: This volunteer event has been POSTPONED until Sunday May 26 due to inclement weather (By order of the City of Calgary)

It May've Been Postponed, but it's Still Getting Closer...


Sunday May 26 (Formerly the 5th):
11:00 AM - 3:00 PM
New exciting location!! South shore of Glenmore Reservoir: Bayview section (Between the Glenmore Sailing School and Glenmore Landing).
Meet at The Point-and-Feather* Pub (Oak Bay Plaza: 2515 90 Ave SW) between 10:30 AM and 11:00 AM on that Sunday for coffee and doughnuts, safety briefing, and gathering equipment & supplies.
After cleaning our assigned shore of the Glenmore, we'll gather back at the The Point-and-Feather* circa 1:30 PM for some post-cleanup food & drinks.
The event will likely go ahead unless the weather is extremely bad again (like it was on May 5). The City's master coordinator will again inform us of any cancellation.
Please wear/bring the following:
More guidelines are available by clicking here.
Please Email Mark Piché ( ) or call (403) 999-7574 if you're interested: We need to plan according to the number of volunteers, so please sign up. PS: It's our 22nd Year of this annual event.